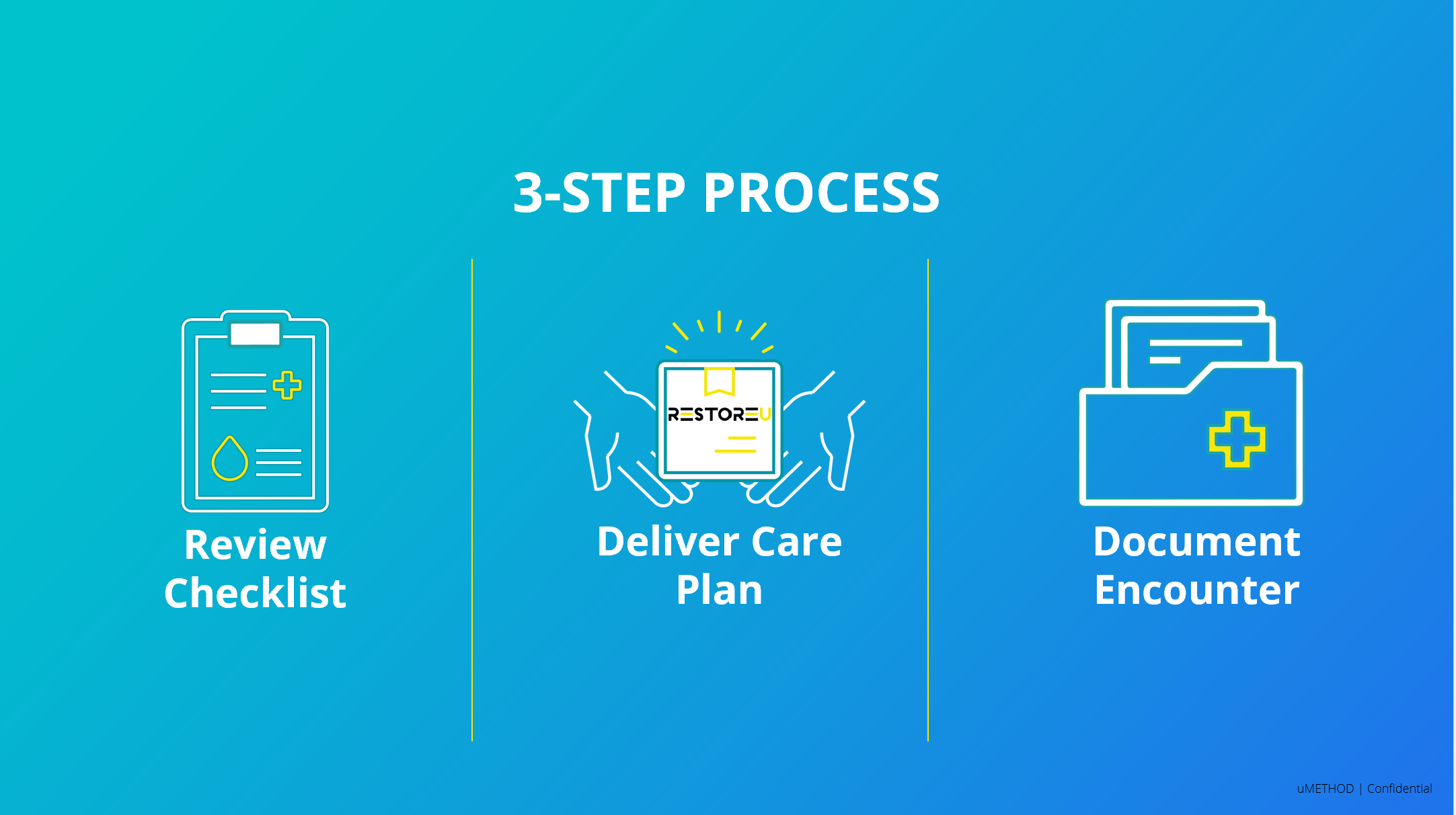 By Susan Pearsall
uMETHOD Health, a precision-medicine software company based in the Research Triangle of North Carolina, is pleased to announce enhancements to their customized care plans that streamline the process for administering cognitive care. The new features consist of eight checklist-style "compliance elements." These components assist physicians in completing the required service elements for the Cognitive Assessment and Care Plan (CACP) developed by the U.S. Centers for Medicare and Medicaid Services (CMS).
The CMS procedural code CPT 99483 is in its fifth year of usage. It lets physicians bill Medicare for a patient's clinical visits that meet a standard-of-care for cognitive impairment. The requirements for services under this code were developed so that doctors can more readily identify those who might be suffering from mild cognitive impairment or who are at risk of developing Alzheimer's Disease and Related Dementias (ADRD).
The checklist of service elements in uMETHOD's care plans facilitate reimbursements for clinics that are already using uMETHOD's patented, AI-based care plan, RestoreU. CMS reimburses for CPT code 99483 twice a year per patient if the service elements criteria are met. Physicians with access to RestoreU can now follow the workflow in care plan to ensure that all service elements for this billing code are fulfilled.
Patients should complete a standardized cognition assessment, such as Mini-Cog or SAGE, during an Annual Wellness Visit (AWV) or if suspected impairment is observed during a scheduled visit. Any clinician eligible to report evaluation and management (E/M) services can administer this assessment; such evaluations can also be completed online to save in-office time. Then, during a face-to-face or telehealth appointment, the clinician can step through the grouped service elements in the RestoreU checklist in order. A full Patient Health Questionnaire-2 (PHQ-2) depression screening is included and can be performed within the same workflow. By the end of the visit, a comprehensive, personalized cognitive care plan is ready for the patient.
uMETHOD Health also publishes a reference guide for clinicians to accompany enhancements to RestoreU care plans. The guide outlines each service to be provided within a CACP visit, both for the patient and for the required "historian," a family member or companion who assumes some responsibility for the patient's health and wellbeing. The reference guide and cognitive care planning checklist assist practices in complying with Medicare's complex requirements.
Improved CACP compliance is a potential boon for senior adults, many of whom do not undergo regular cognitive screening. An NIH study published in 2021 found that Medicare claims for CPT 99483 were abysmally low: fewer than 1% of the 5.9 million eligible patients included in the study had these claims in their records in the first two years after the code was authorized.
Such screenings are urgently needed. The CDC estimates that by 2060, approximately 14 million Americans will be living with ADRD, up from 5.8 million in 2023. uMETHOD Health hopes to increase adoption of CACP visits by providing a single compliance and reporting workflow that could enable physicians to diagnose cognitive issues much earlier, allowing for more effective interventions.