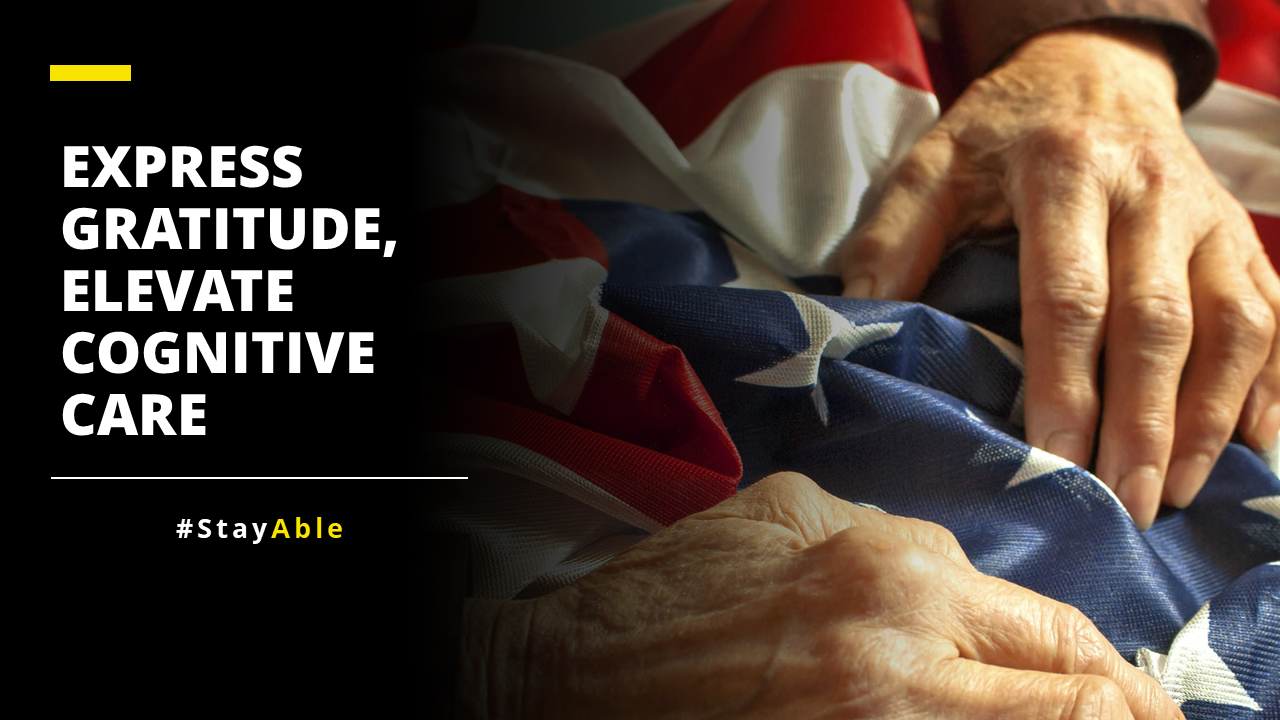 A PACT to Preserve Veterans' Health
By John Q. Walker, Ph.D
The US Senate passed the Promise to Address Comprehensive Toxics (PACT) Act on August 2, 2022. The PACT healthcare bill is a positive step toward assisting the 3.5 million veterans affected by exposure to toxins during military service. The debate surrounding the PACT legislation drew attention to a stark fact: too many of America's veterans live with ill health.
In 2020, the Veterans Administration National Center for PTSD conducted a health survey of 10,000 veterans, and the results showed veterans' health is a major issue. Over half the respondents (53%) reported having chronic health conditions, and an additional 33% reported mental health issues. Among the health problems listed, the most common were chronic pain, sleep problems, anxiety, and depression [1]. The VA estimates that 33.2% of veterans ages 65-79 suffer from cardiovascular disease; most have hypertension [2]. Research studies attribute the 25% rate of Type 2 Diabetes—double the rate in the US population—to various aspects of military service [3].
Most health issues are also known risk factors for Alzheimer's Disease (AD) and other forms of dementia. By some estimates, veterans suffer from AD at a rate of about 17.2%, far higher than in the general population. Additional risk factors for AD are common among military veterans:
Head trauma, including traumatic brain injuries (TBIs)
Hearing loss, caused by explosions, aircraft, or machinery
Chronic stress, depression, and post-traumatic stress disorder (PTSD)
Excessive consumption of alcohol
Exposure to toxins, such as from defoliants or the "burn pits" targeted by the PACT Act
The scientific community broadly agrees that AD can start affecting the brain 20 years before symptoms are noticeable. Early diagnosis is critical. Veterans urgently need access to medical care that helps them mitigate the treatable causes of AD.
The good news is that the PACT Act requires the VA to provide a toxic-exposure screening to every VA health-care enrollee, and this free visit might create opportunities to offer needed healthcare to this population. A cognitive screening could be administered during the same visit to identify those most at risk of dementia. Veterans who are eligible for Medicare can also access cognitive screenings during their free Annual Wellness Visit.
RestoreU from uMETHOD Health assists medical practitioners in identifying the risk factors in each patient's medical history and environment. The uMETHOD approach uses patented software to generate physician-administered care plans for AD, personalized for each individual. RestoreU includes tools to assist physicians in delivering cognitive care that complies with Medicare requirements.
A veteran himself, Frank Capodacqua worries that veterans are acutely at risk for multiple chronic diseases. "Health care is such a huge issue for veterans. It's really unfortunate that so much of what veterans experience can lead to cognitive decline: PTSD, hypertension, so many health problems that are tied to Alzheimer's."
Capodacqua, a business executive at uMETHOD Health, urges the medical community to work closely with veterans—to help them address AD by reducing their health risks. "We have to start somewhere, and we have a robust solution with RestoreU, where we can start helping veterans right away. The healthcare provider just needs to order a set of labs, the Dementia Panel, RestoreU, to get the process started. It's already there and easy for doctors to get a great care plan for their patients. It's implemented very, very quickly."
Addressing the treatable causes of AD also improves patients' overall health. Our veterans deserve no less. Click here for more information about bringing RestoreU into your clinic.
References
1. Horrom, Tristan. Health ranks as top concern for Veterans immediately after military service. VA Research Currents 2 January, 2020. https://www.research.va.gov/currents/0120-Health-ranks-as-top-concern-for-Veterans.cfm
2. Veterans Health Statistics Table – CDC National Center for Health Statistics. https://www.cdc.gov/nchs/nhis/veterans_health_statistics/tables.htm
3. Gritter, Kai. What veterans should know about diabetes. Michigan State University Extension – 29 December, 2020. https://www.canr.msu.edu/news/veterans_and_diabetes