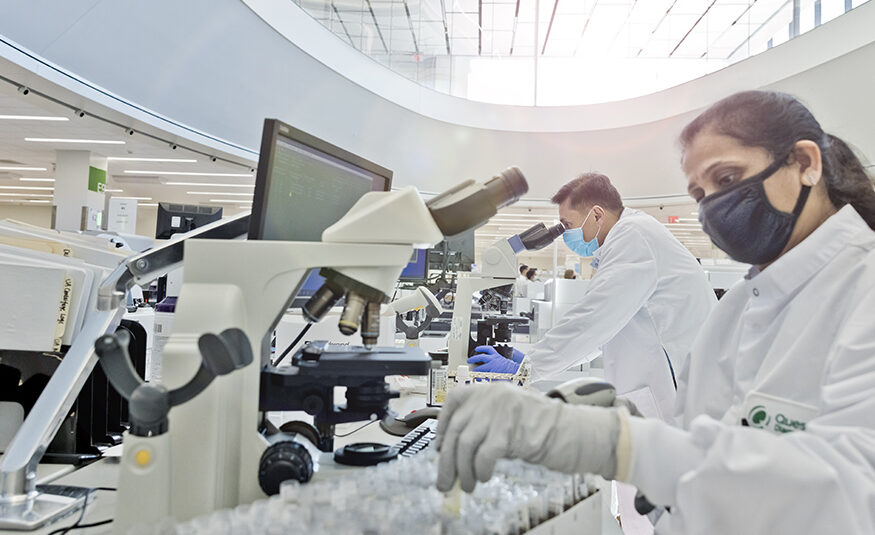 NJ Biz: Quest Diagnostics adds AI-based testing to dementia portfolio
By Kimberly Redmond, NJ BIZ
Quest Diagnostics unveiled a new artificial intelligence-based test service in the U.S. that aims to help physicians improve the detection of dementia and create better outcomes for patients.
Through a partnership with Raleigh, N.C.-based health technology company uMETHOD Health, the Secaucus-headquartered testing provider added the RestoreU Dementia Panel to its testing portfolio, according to a May 4 announcement.
Dr. Michael Racke, Quest's neurology medical director, said, "With so much attention on emerging therapies for Alzheimer's disease, it is easy to overlook the growing body of science suggesting a preventive care approach can help delay the onset of Alzheimer's and other dementias in some patients."
"In addition, not all cognitive disorders signify dementia and may, in some cases, be due to reversible causes. RestoreU provides robust personalized insights to help the physician tease out the confounding factors causing a patient's cognitive decline and identify measures that may help improve care and outcomes," Racke said.
The collaborative agreement between Quest and uMETHOD also marks the first time RestoreU is available nationwide.
The new offering complements Quest's portfolio of dementia laboratory services, which includes more than 400 neurology tests based on next generation sequencing, tandem mass spectrometry and bioinformatics.